Srishti School of Art, Design and Technology

Interim Semester, November 2008
How can we extract from our current experiences and how can these form the metaphors for future experiences?

The 2008 interim semester saw eight groups of students and faculty head out to far-flung corners of India. Destinations included Andamans, Bikanaer, Tilonia, Malwa, Kutch, Calcutta, Bastar and Varanasi. The purpose of these trips was to instigate experiences that would lead to student agency and participation, which in turn would improve awareness of the social, cultural and ecological spaces that they themselves inhabit. These trips were guided by themes or strands, which included cultural, ecological, sustainable and spiritual issues. Sessions before the trips involved pre-planning and provocation triggers, in which students were asked to question the role of experience and to look at how the experience itself can provide non-passive interrogations. Students also had to identify with the taken for granted, non-negotiables of travel. Upon return, further sessions were conducted to harvest their experiences, which led to diverse perspectives on a variety of issues. Student-led discussions and group brainstorming activities were collated and presented, planting the seeds for the following semester's workshops and projects.
Ravindra Gutta, Kripa Bhatia and I took a group of 2nd, 3rd and 4th-year design students to Varanasi (Benares). The students identified and explored themes or strands, which included water, silk weavers, Kathak dance, oral traditions, sustainability, livelihoods, knowledge systems, power/ rights, pilgrimage/ tourism, fundamentalism/ tolerance, life/ death, purity/ impurity.
——–

"Benaras, or Varanasi, as the shell of the once glorious city is now known, forces visitors to consider the role that faith and beliefs play in one's life. Varanasi was both bigger and smaller than expected. Yet, the spirituality and history associated with this once revered city are now visible only on the fringes. Indeed, the ghats are teeming with life. Within the walls are a few thousand small shrines and temples, loudspeakers make sure the gods and goddesses find their way into the tiniest alleys. German bakeries keep the foreign tourists happy; some are expensive, others cheaper. A lot of people speak English, peppered with whatever localised or alien accent they feel would appeal. This is especially true for 'tour guides' sweet talking you, in the hopes of earning a 'commission' for leading you down the only street in sight. Still, with some foreigners seemingly more Indian than many of us, one wondered whether one can be a foreigner in one's own country? The aartis, death, processions, the elaborate appearance and penances of holy men – how much of this was mere performance? Benaras, Varanasi, Kashi – the city pregnant with stories of great people and their great empires, and their subsequent falls – was built on the culture and habits of royalty. Today pictures of dead men are sold at the Harishchandra Ghat. Children fight over the ceremonial cloth covering a corpse to sell it as an artefact."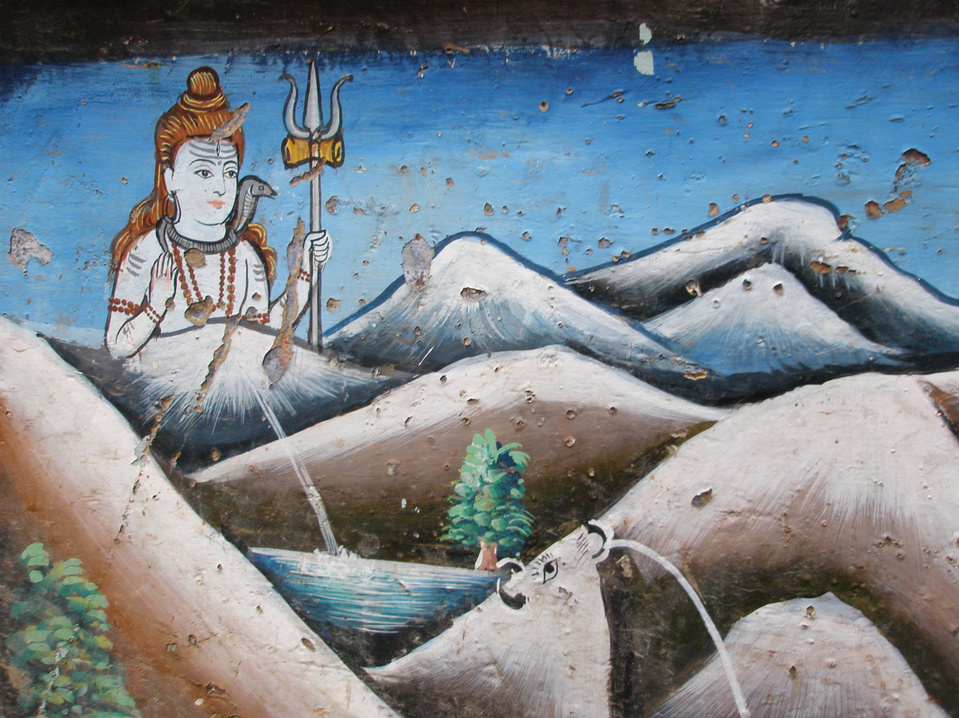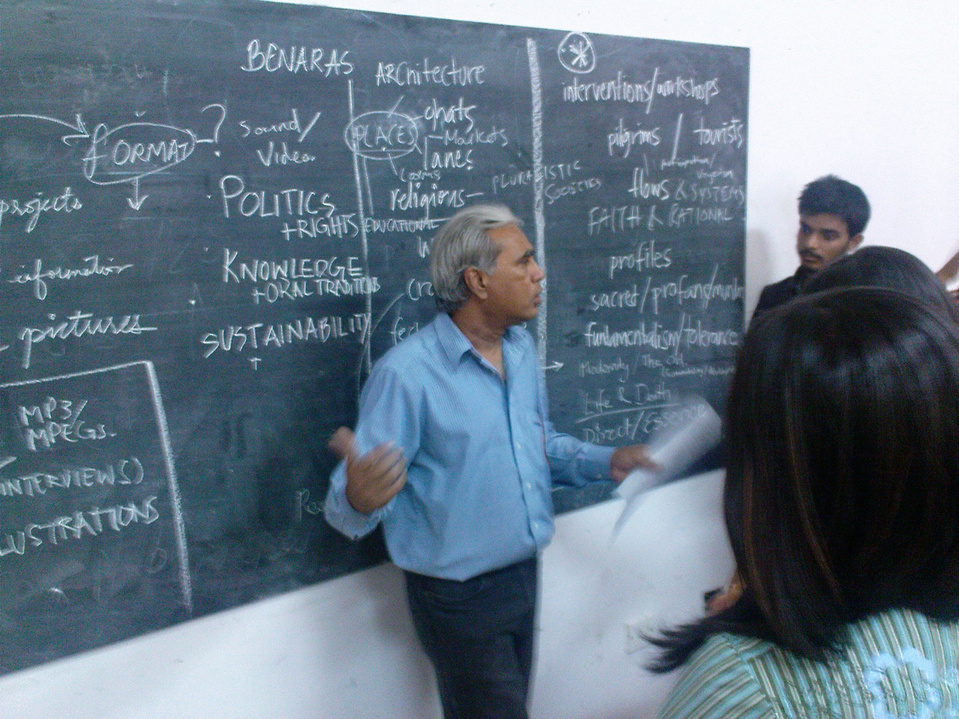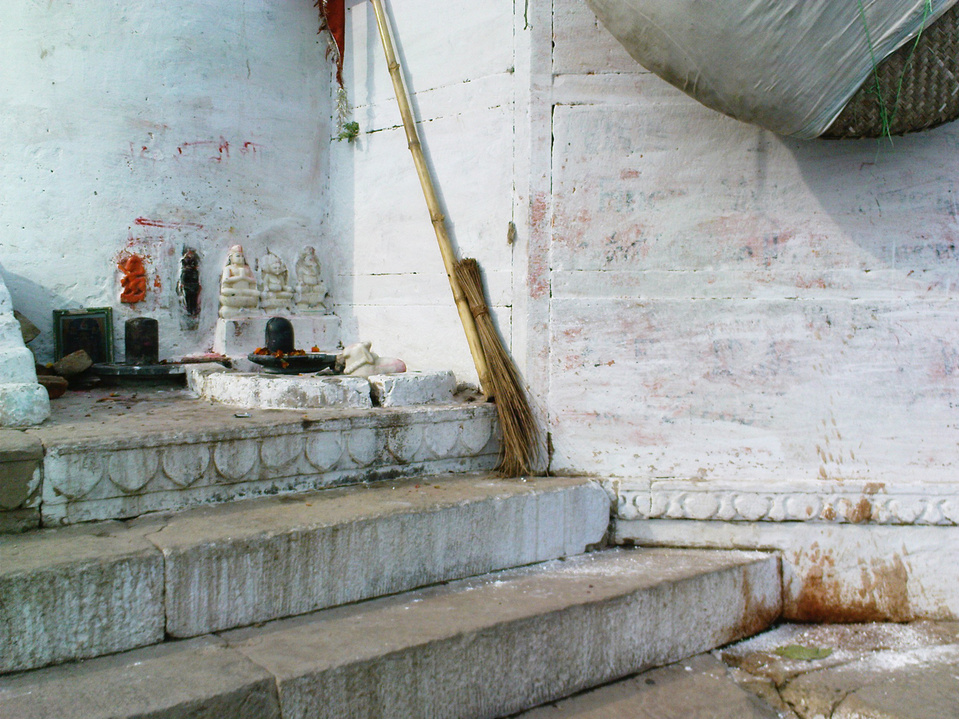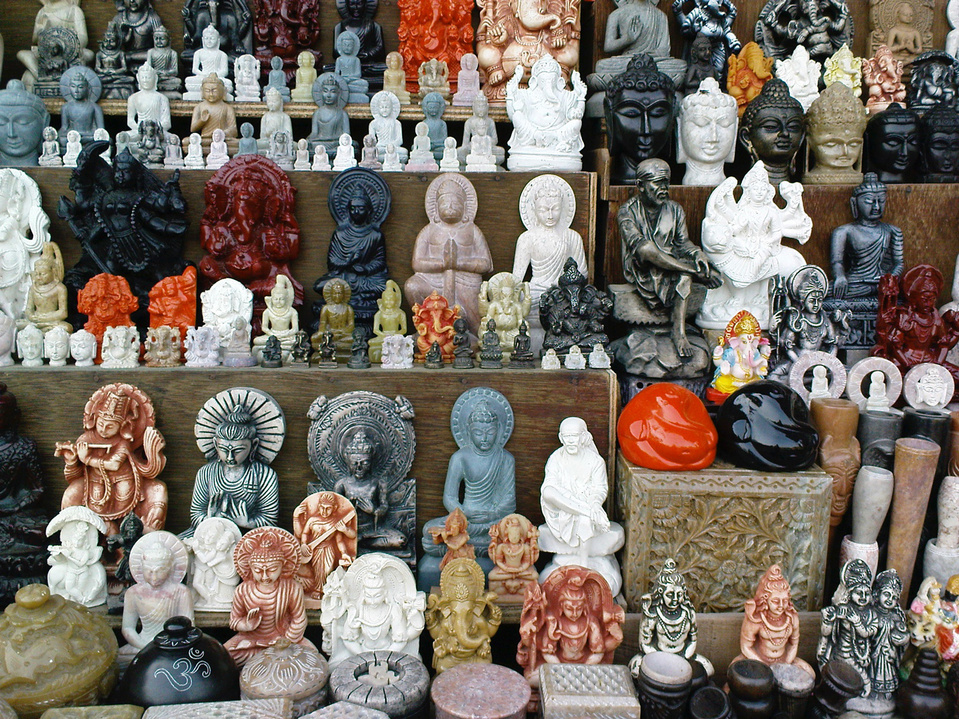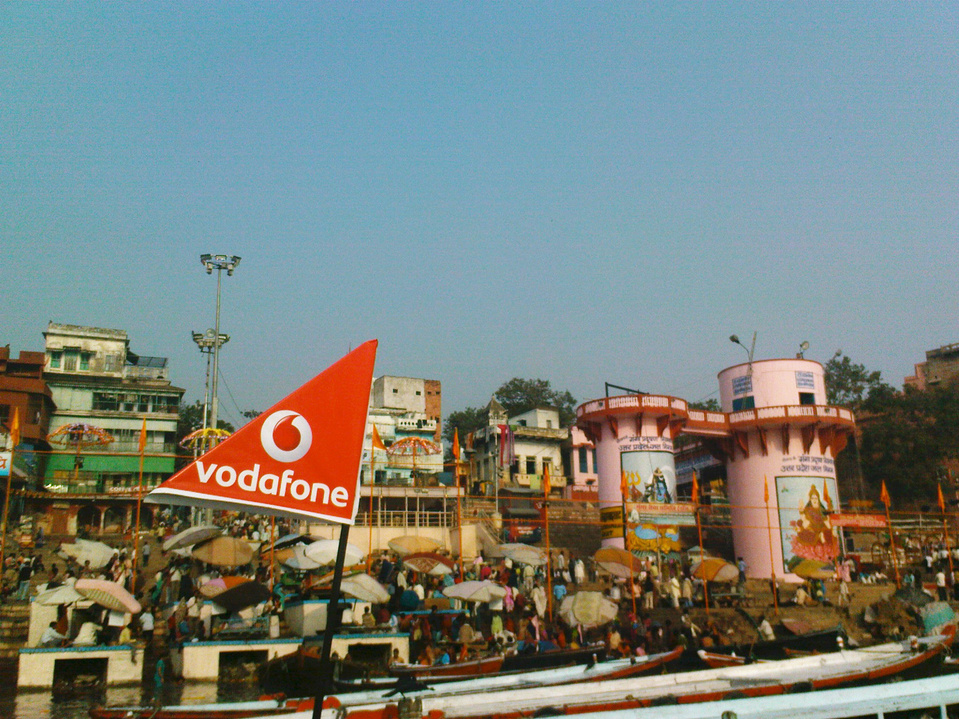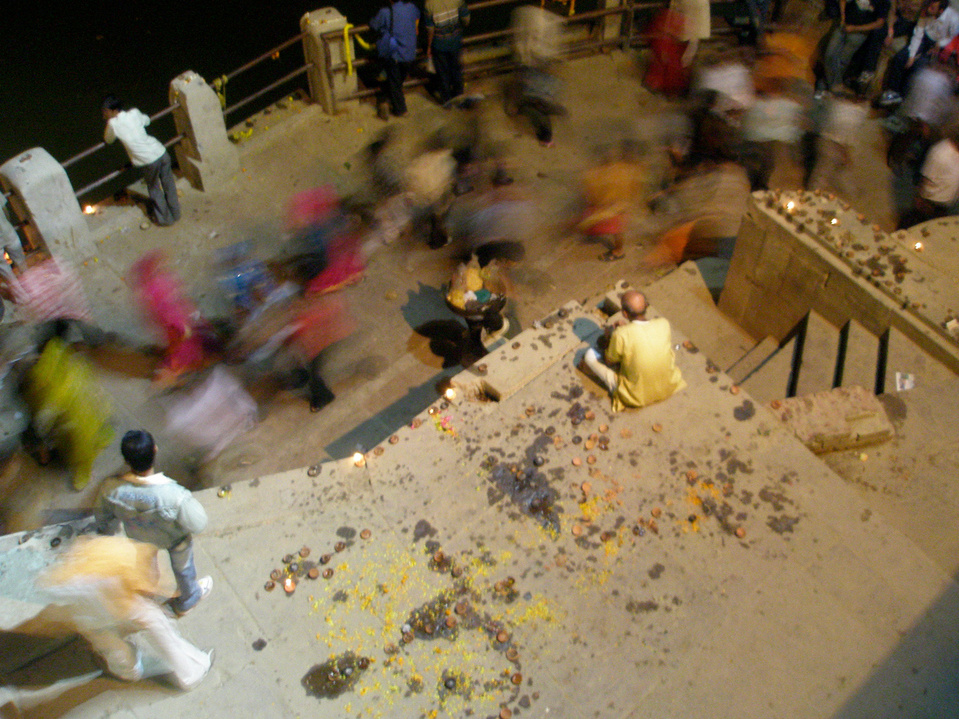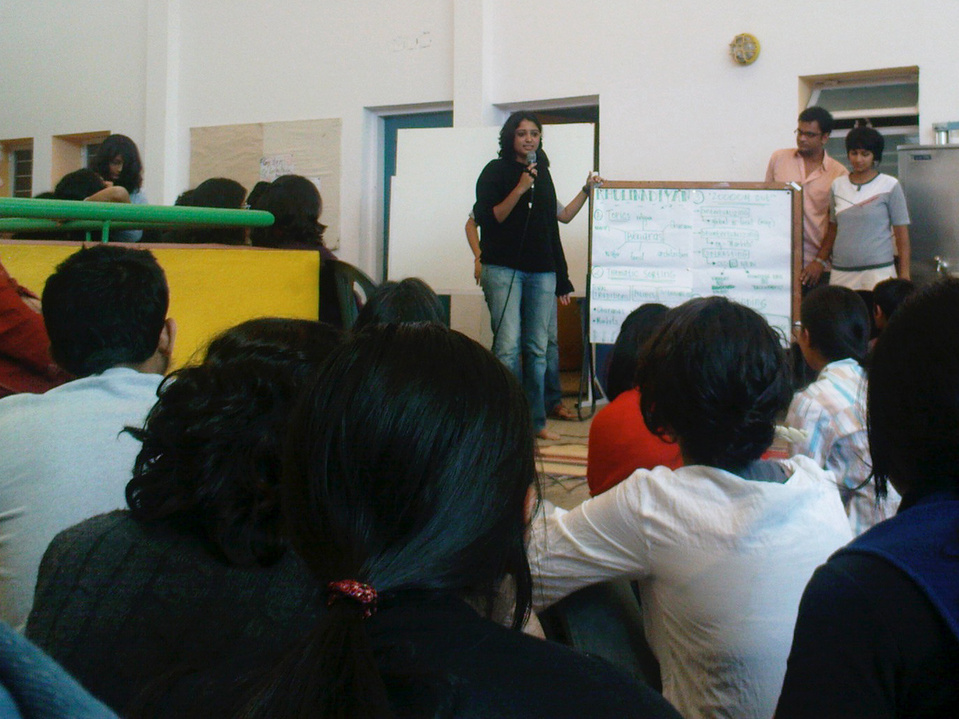 Back to Academic Portfolio