Visual Communication Design, Professional Diploma Programme
Srishti School of Art, Design and Technology
What is the role of an editorial illustrator? How can we interpret an article through a single image?
In this course, Visual Communication students interpreted articles and news stories whilst working to a brief with set deadlines and constraints. They became familiar with a process for creating an editorial illustration – from conducting initial research and brainstorming ideas, through to completion and delivery of the final artwork. Each exercise required students to think visually and problem solve; using drawing as a tool for ideating, critiquing and iterating. Participants were encouraged to generate multiple solutions, move beyond literal ideas and develop a conceptual and contextual approach to their image-making. They experimented with their visual language and explored how mediums enhance or affect the message.
Through presentations, discussions and feedback sessions, we looked at how editorial images communicate meaning as well as relationships between the image and the text. By the end of this course, students were familiar with the various aspects, roles and types of editorial illustration and were able to create illustrations that combined strong ideas with excellent execution.
Exercise 1. Headlines – Interpreting humorous headlines through multiple line drawings

Exercise 2. The Guardian – Life & Style articles. Full colour. Square
Exercise 3. New York Times Op-Ed – Opinion columns. B&W. Spot illustration
Exercise 4. DPS Feature – Interplay between layout and illustration. Working in pairs (Art Director/ Illustrator)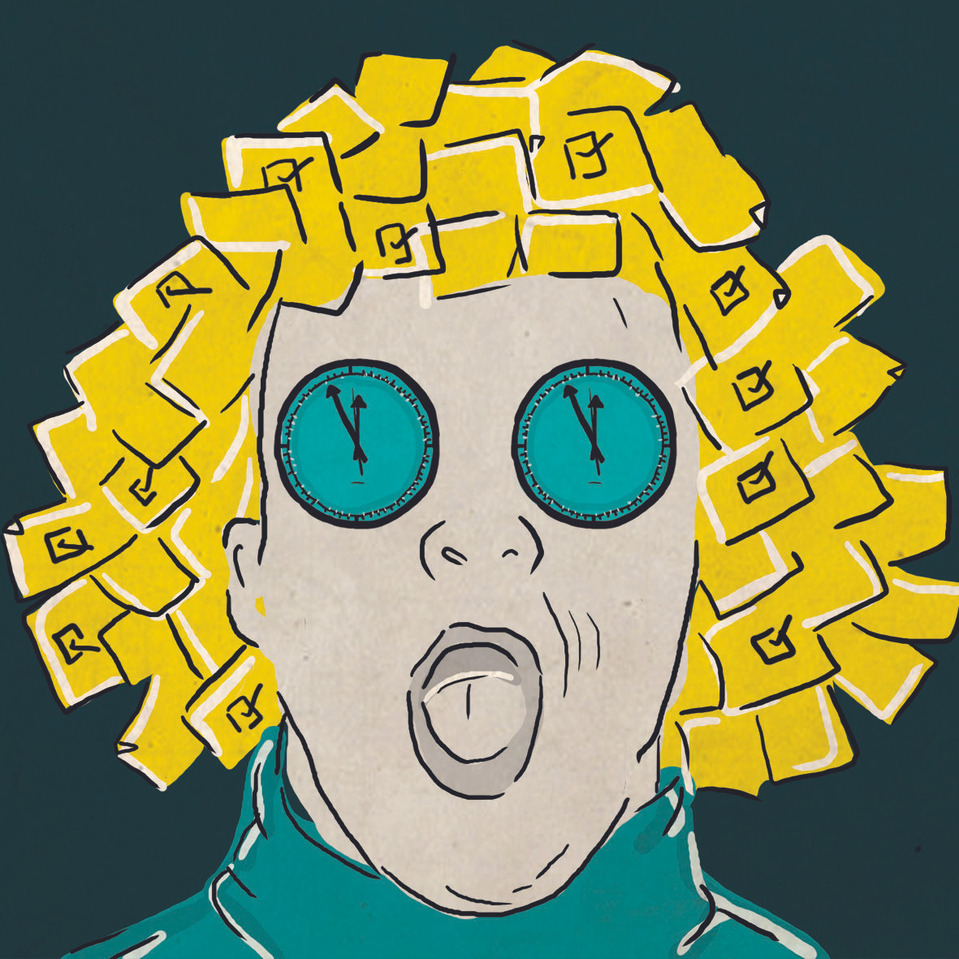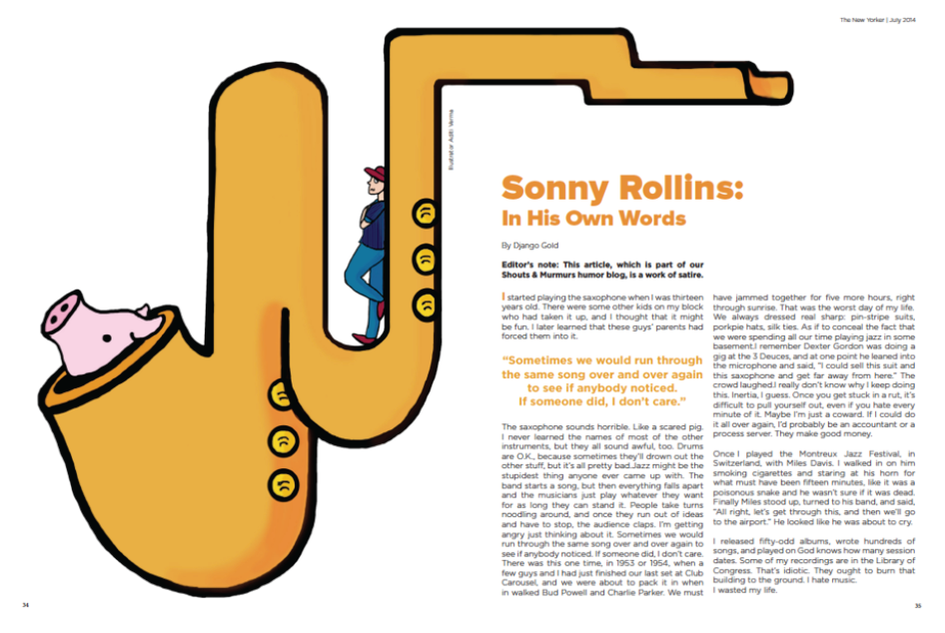 Back to Academic Portfolio