Foundation Studies Programme
Srishti School of Art, Design and Technology
5th - 17th April, 2010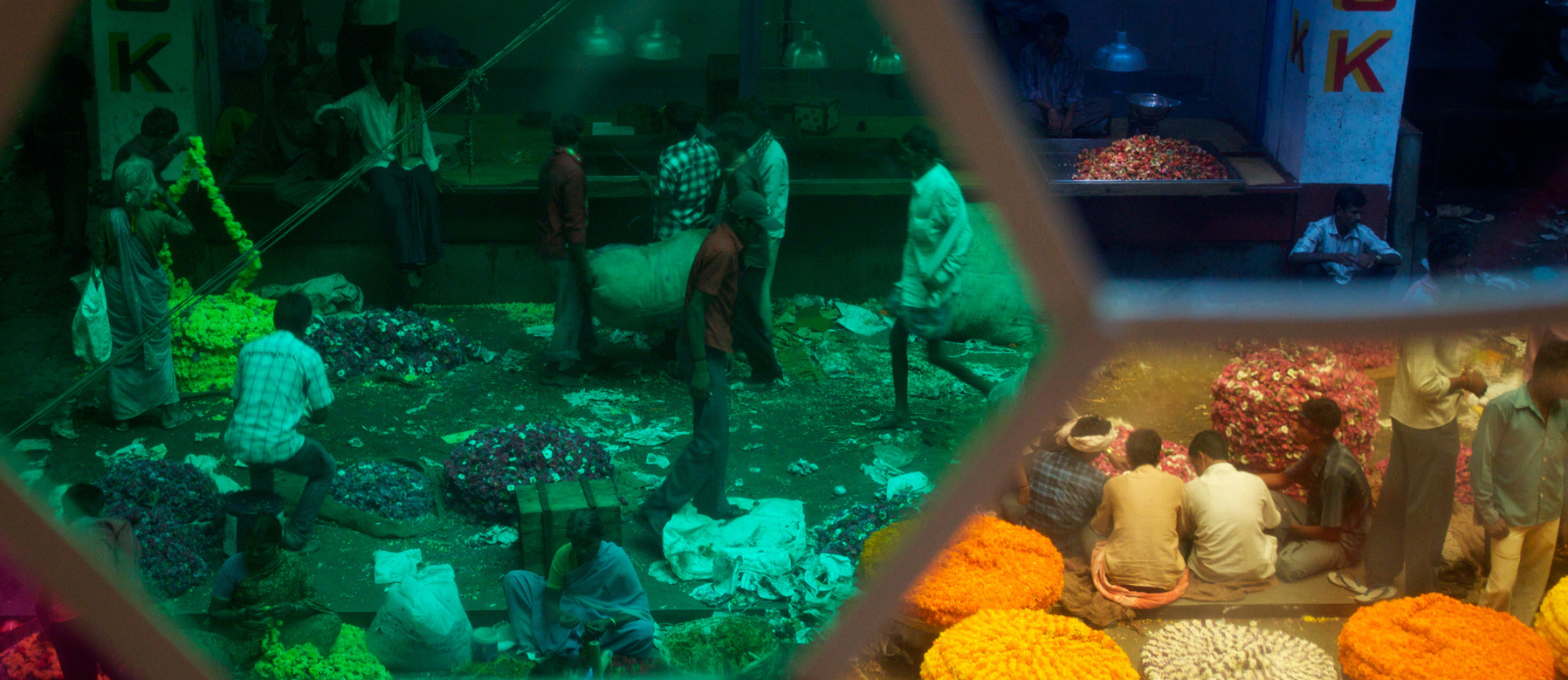 As artists and designers, how do we create a space for dialogue on critical issues? How can we use interaction as a way to instigate a change in thought or perception?
The aim of this project was to create works which when installed, attached, or performed in public spaces have the purpose of affecting our environment in creative or thought-provoking ways. Bengaluru's KR flower market was the starting point for investigations which took trajectories that spoke directly and indirectly of the space of the market, which houses a variety of commodities from spices, vegetables, hardware and household items.
Facilitated by Smriti Mehra and me, this project required students to construct participatory interactions and use objects as a means to instigate a dialogue with people in a public space – combining visual, aural, tactile and textual elements. Working in groups of two-three, participants created art interventions that allowed the public to act upon, add, modify, exchange thoughts and ideas, relating to a chosen topic or issue in the KR market context.
Students: Aditi Dash, Abhishek Kumar, Athira Nanda, Devanshi Jaiswal, Insiyah Shahpurwla, Jaspreet Matharu, Ketaki Joshi, Malvika Tewari, Nisha Bairoliya, Revati Anand, Richa Shetty, Shaivalini Kumar, Shambhavi Kothari, Suhela Fernandes, Svabhu Kohli, Vineet Mavally, Viplov Singh
Back to Academic Portfolio