Professional Diploma Art & Design programme
Srishti School of Art, Design and Technology
Semester Two, 2013-2014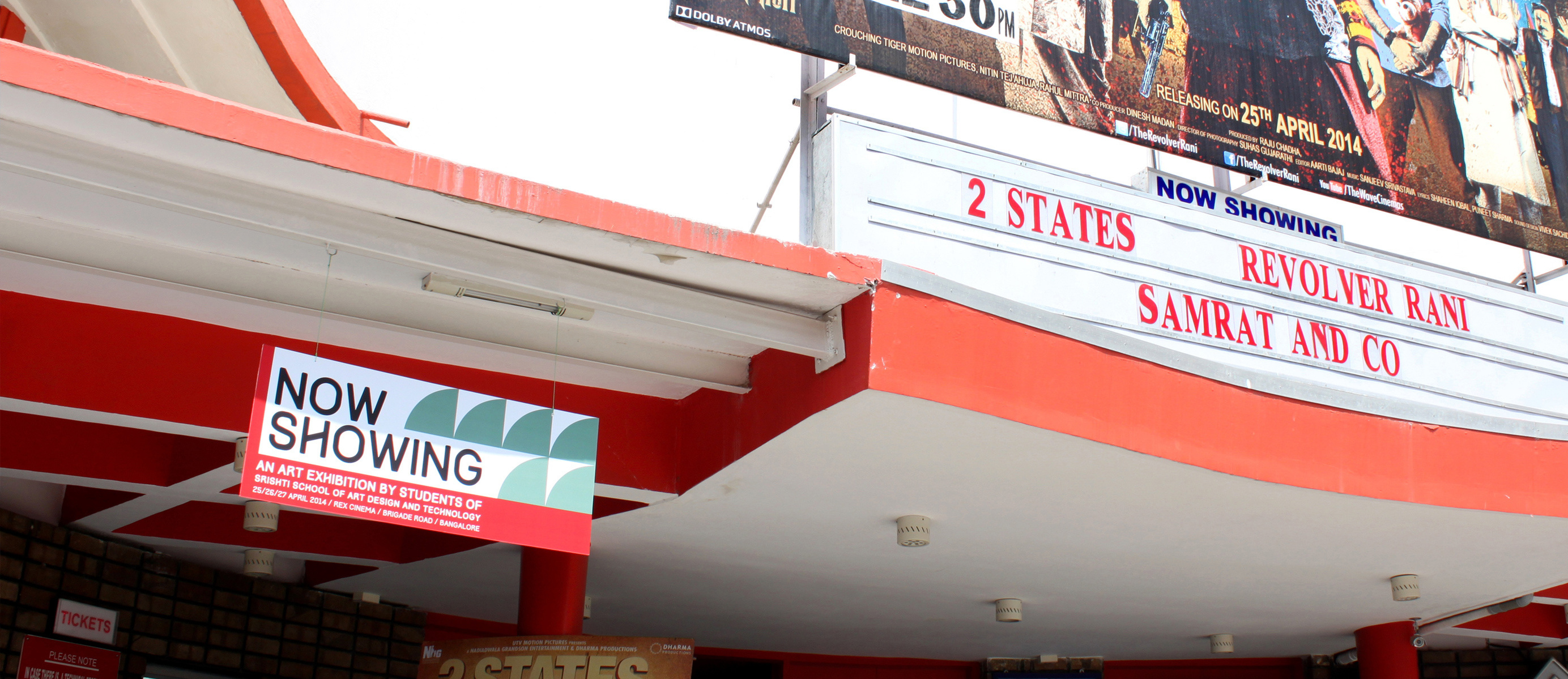 Rex cinema is an old landmark of Brigade Road, Bangalore. Built in the 1940s, it is among a handful of single-screen cinemas that still stand in the city as most have now given way to multiplex theatre chains. Bengaluru has changed dramatically in the last decade and landmarks that were integral to the identity of the city have been lost.
The aim of the Now Showing project was to document the living history and collective memory of Rex cinema – to capture its glory and celebrate the space that is now slated for redevelopment. Facilitated by Smriti Mehra and me, this site-specific art project created a platform for contemplating the present reality of Bengaluru in its current state of flux.
This project allowed students to locate their storytelling interests within the space as well as develop their art practice and approach to medium and material. We began with an immersion into the space and an introduction to its network of people. Locating ourselves at the cinema enabled us to facilitate conversations with cinemagoers, staff, stakeholders, artists and scholars about Rex as well as the city in transition.
With an understanding of context and a consolidation of initial practice-led research, participants were then able to develop written proposals for a personal project. In following individual lines of inquiry, they unearthed testimonies and stories around this public space and incorporated their own personal reflections and critical points of view. With the intention of furthering these discussions in the public domain, students created a range of site-specific artworks for an onsite exhibition that involved photography, sound, image, text, video and sculpture.
Students: Adwait Pawar, Aishwarya Cariappa, Akshay Brijbhushan, Daniel Babu, Nihaal Faizal, Sachi Raval, Veda Thozhur Collerai
Back to Academic Portfolio