Professional Diploma Art & Design Programme
Srishti School of Art, Design and Technology
Semester One and Two, 2011-2012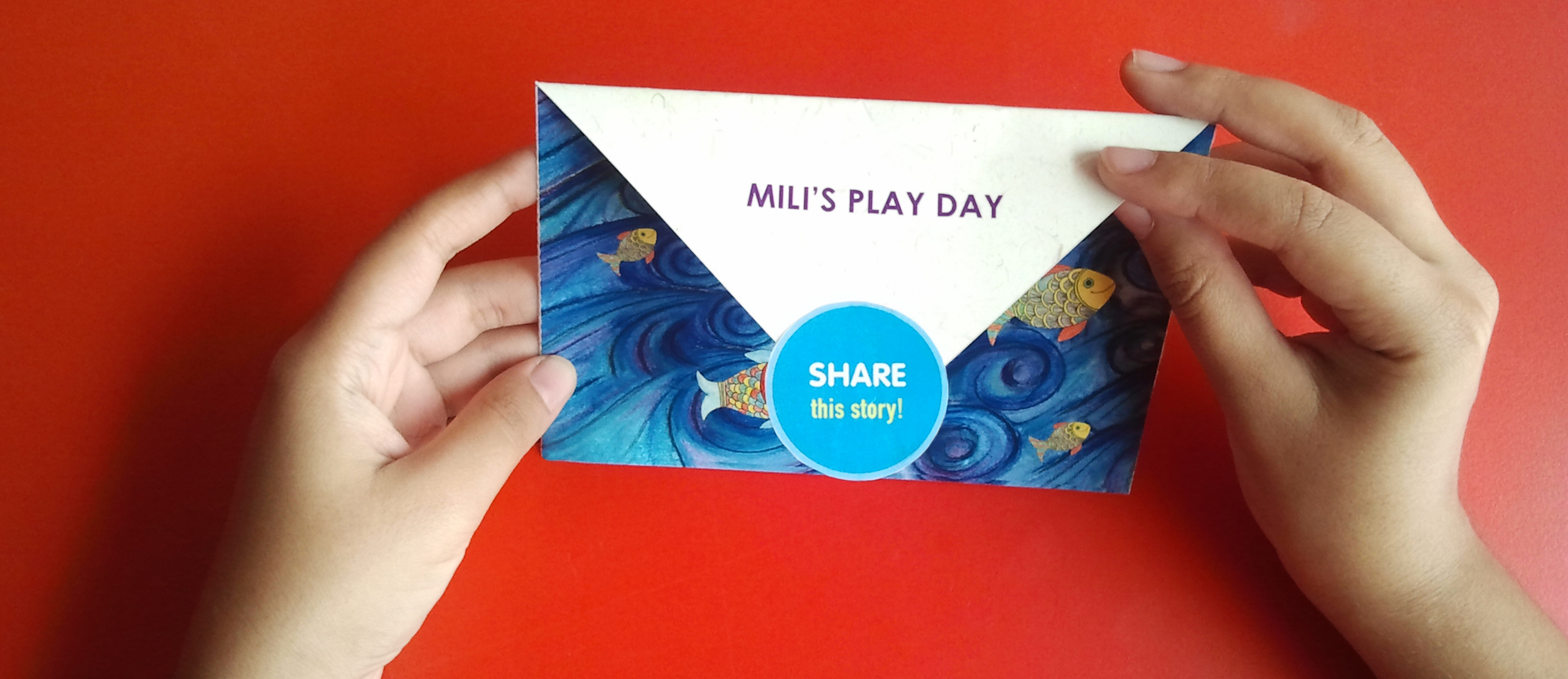 In India, there is a need for simple and engaging reading material that can help underprivileged children learn to read. Pratham Books was set up in 2004 as part of the Read India movement – a nation-wide campaign to promote reading among children. As a not-for-profit organisation, they publish books at low costs in multiple Indian languages. Their mission is to see "a book in every child's hand" and to "democratize the joy of reading". In accordance with this mission, our objectives in the Pratham Books Lab at Srishti School of Art, Design and Technology were:
• Understand the challenges and opportunities in designing good quality storybooks for underprivileged children
• Innovate on product forms and achieve scale/ impact at low cost
• Diversify the design and dissemination of stories to make reading enjoyable and accessible for all
• Deconstruct the book: to consider new ways of creating, sequencing, sharing and adapting stories
In this lab run by Krupa Thimmaiah and me, we brought together third and fourth-year Professional Diploma design students with skills in research and analysis, design thinking, storytelling, illustration, layout and typography, form and material, interaction design and user testing. Interdisciplinary groups were created to combine skill sets and perspectives. They developed proposals and used a rigorous action research methodology; to plan, investigate, iterate, test, and evaluate their prototypes.
The designers in this lab developed a variety of low-cost forms that were simple, playful and engaging. Many of the outcomes offered viable alternatives to existing standardised book forms and allowed Pratham Books to diversify the design and dissemination of good quality reading material.
Students: Anisha Bijur, Ashwini Sashidhar, Dhruv Nawani, Jaspreet Matharu, Kritika Kushwaha, Meera Parikh, Ragini Lall, Rayika Sen, Samrajni Patil, Shruti Gupta, Shweta Pai, Tanvee Nabar, Aman Corr, Deval Maniar, Harshvardhan Gantha, Kavya Bagga, Kavya Singh, Natasha Mehra, Pallakh Goswamy, Pratyush Gupta, Saloni Chopra
Back to Academic Portfolio