British Library

13th January, 2021
The Exquisite Corpse is a collaborative game that produces unpredictable results. Developed by Surrealist artists in the 1920s, participants add to a drawing, poem or collage, without seeing what other contributors have already done and at the end of the game, the final work is revealed.
For the 4th BLQFP Hackday, members of British Library staff worked remotely to create Exquisite Corpse collages, using visual material from the library's online digital collections. Images were drawn from a wide range of collection areas, including Printed Heritage, Medieval Manuscripts, Asian & African collections, and the Qatar Digital Library portal. The biggest takeaway from the day was how easy, fun and creative this process was in facilitating cross library networking and collaboration but also as a tool for invention and exploration of the BL's diverse collections.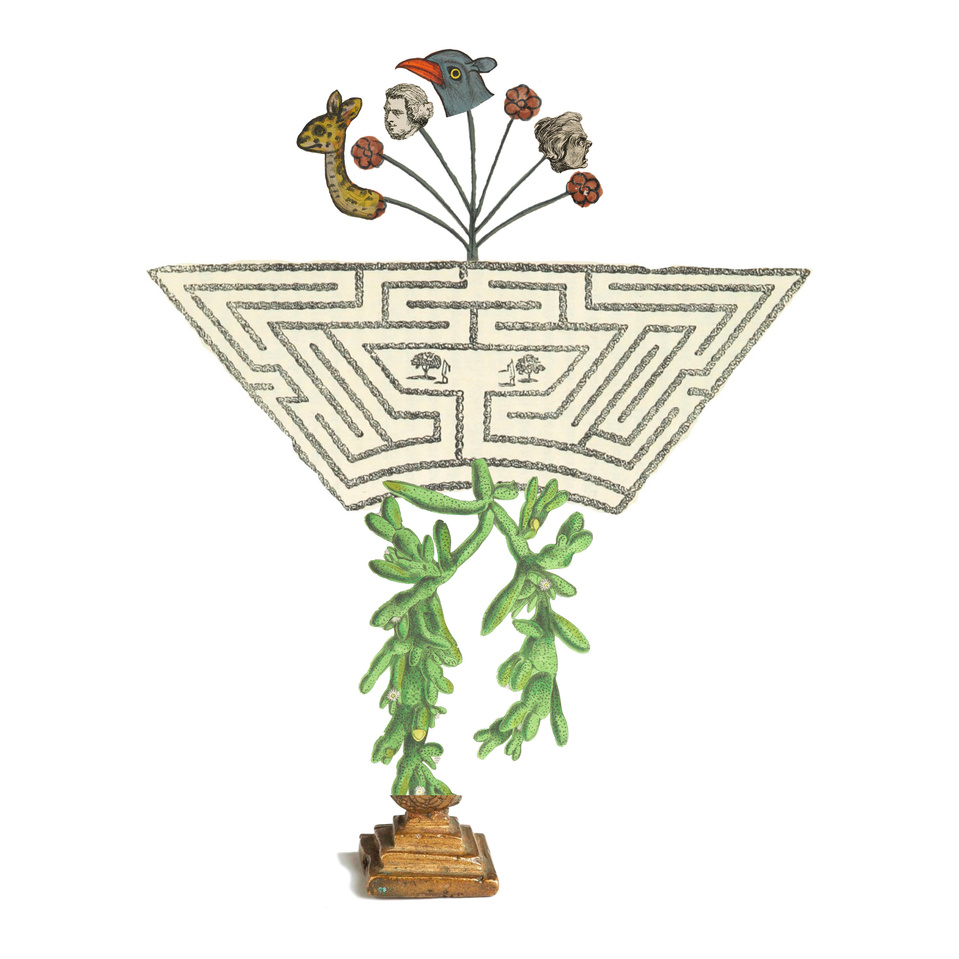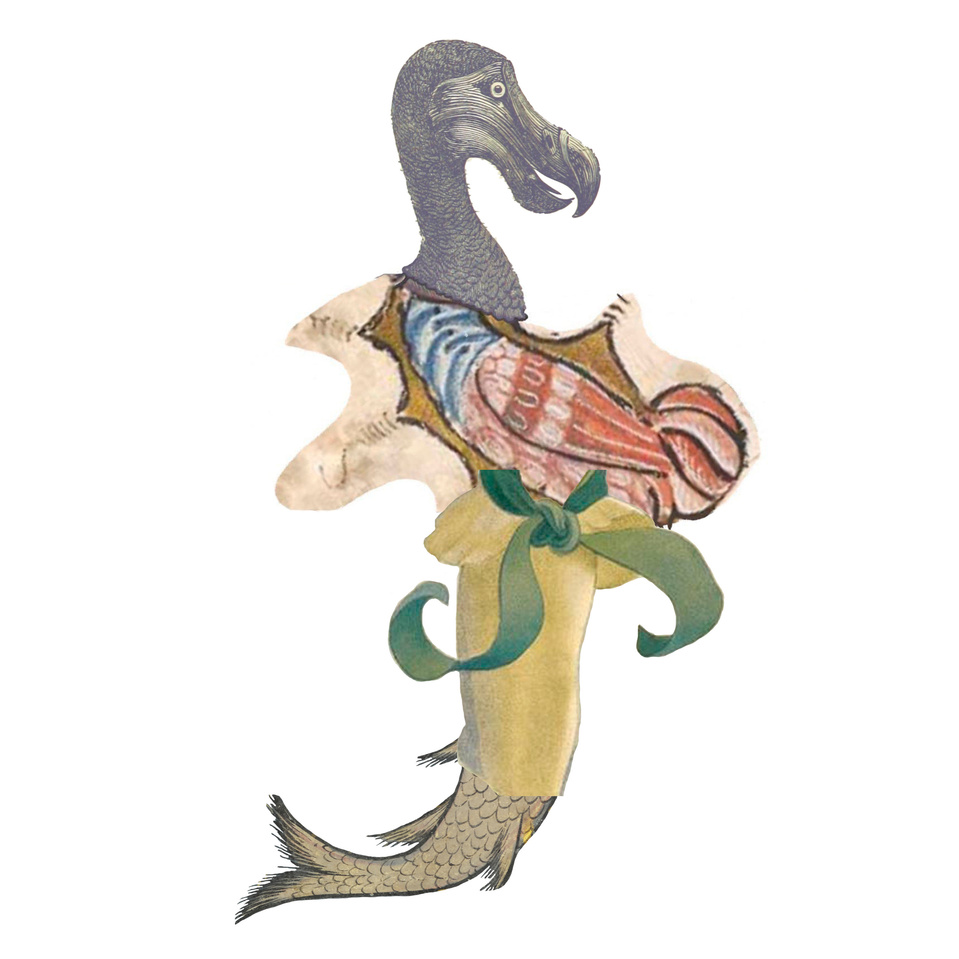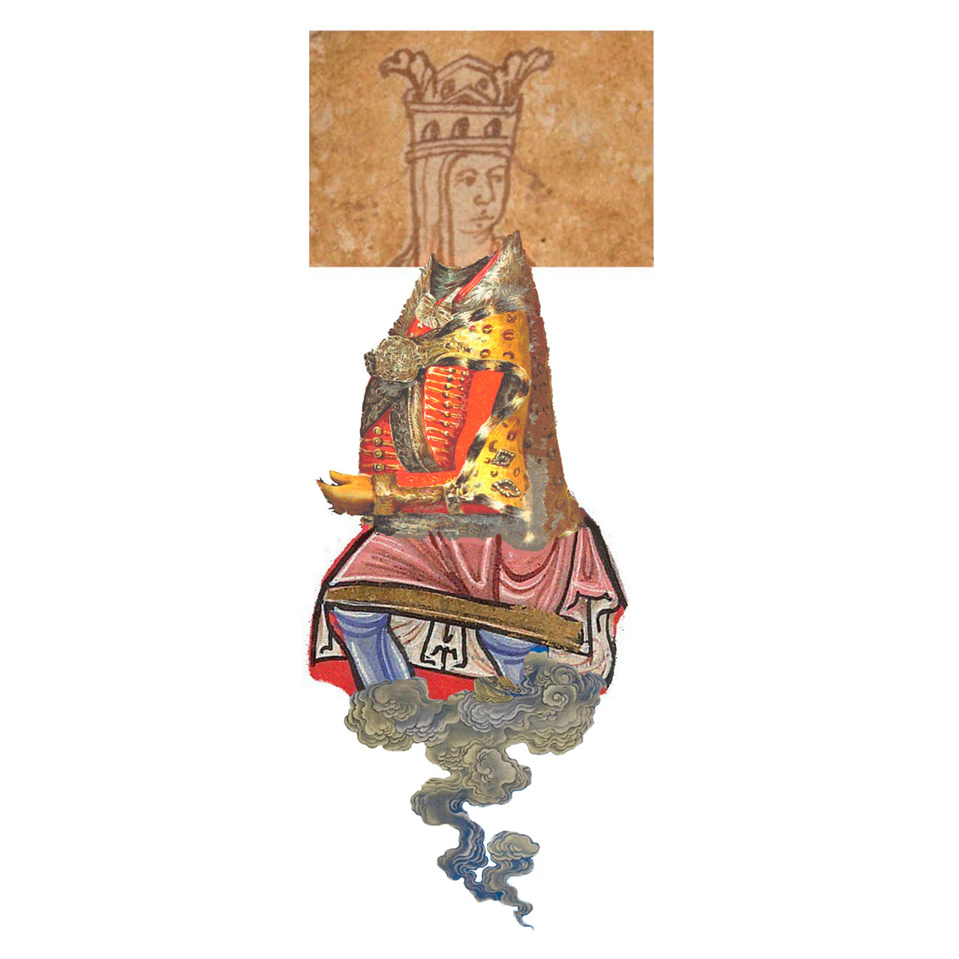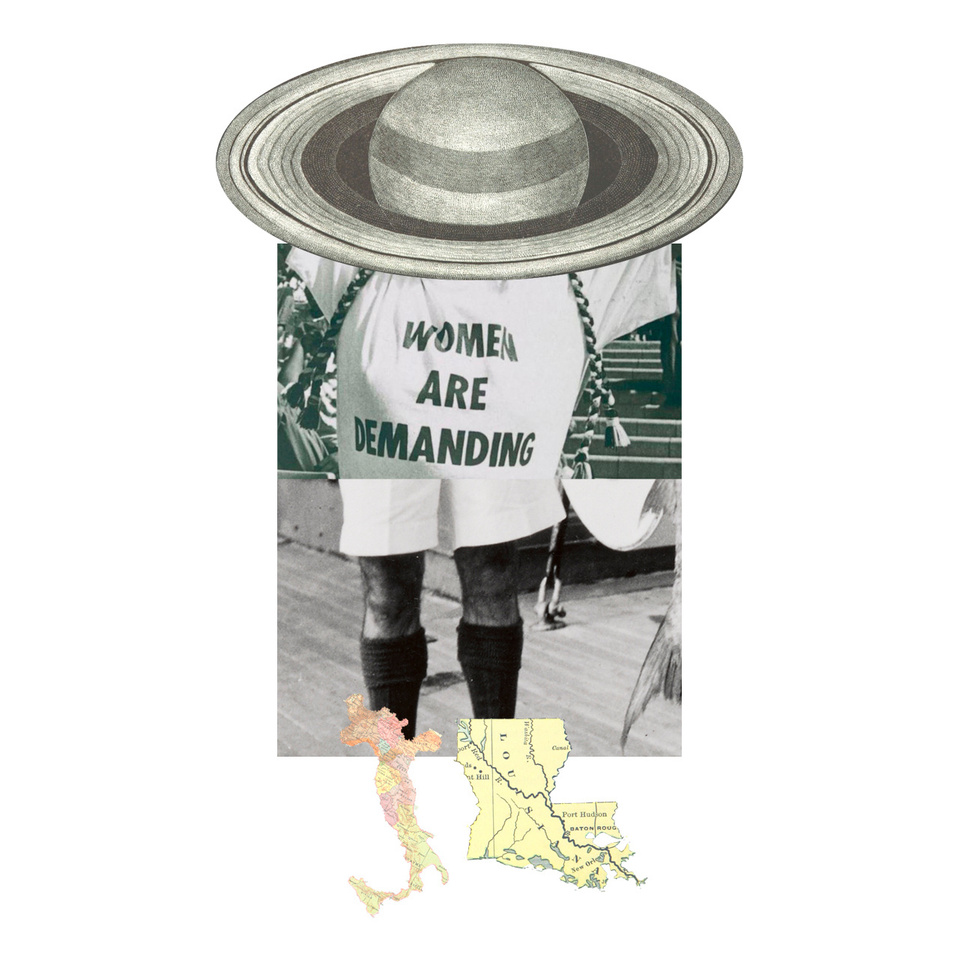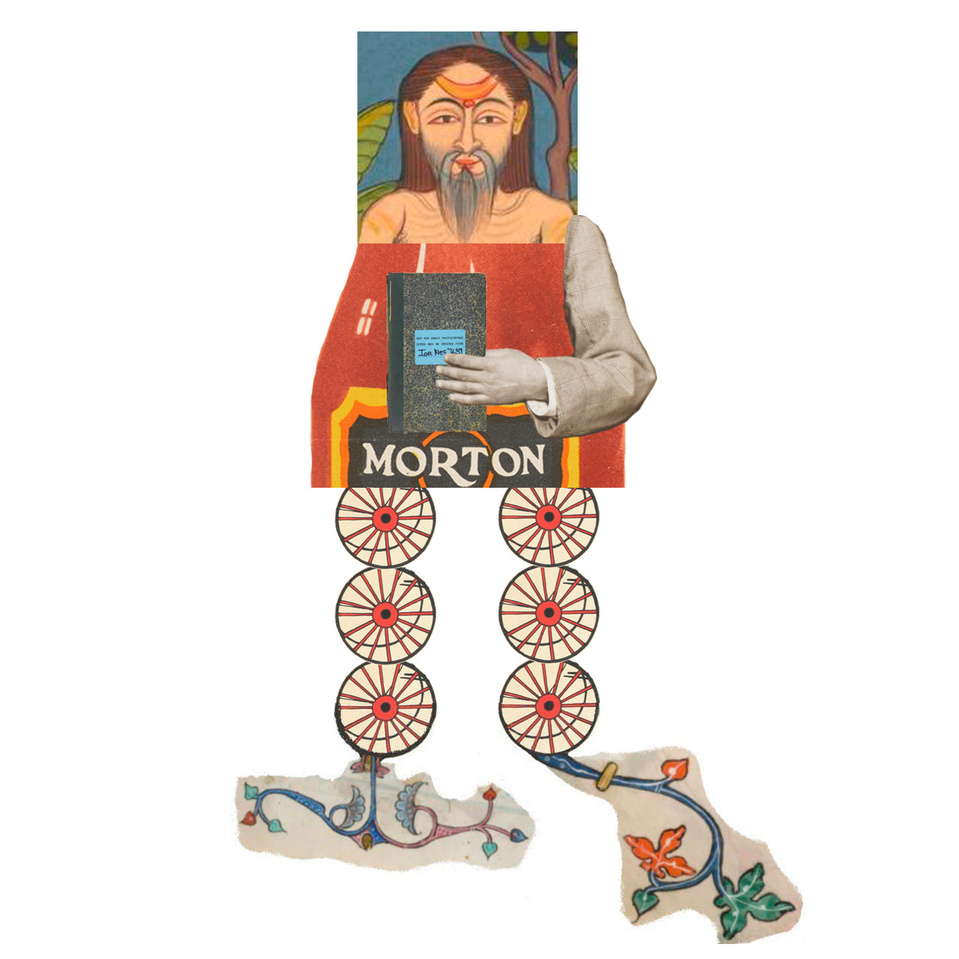 Credits: Darran Murray, Matt Lee, Morgane Lirette, Noemi Ortega-Raventos, Tan Wang-Ward.
Central Saint Martins

4th June, 2021
The process was then adapted for a workshop with MA Fine Art Digital students at Central Saint Martins. We used Zoom to coordinate the process, Photoshop to cut out/ collage our imagery, and Miro as our virtual game board. The visual material came from the British Library's online digital collections on Flickr (CC0).
Back to Academic Portfolio